Battery Bypass and Rear Sensor PRODUCT LAUNCH
Seiko is all about continuous improvement with our product line. In making our products better for any vehicle we have introduced a battery bypass (BB-A40-KTA1) which is a perfect solution for Police Vehicles, Direct Store Delivery Trucks, and any other field service cars. We also introduced a rear-facing TOF sensor for the MP-A40 which will identify black marks on labels and papers expanding our selection of media that works in our products. This is a key feature for reading pre-printed tickets.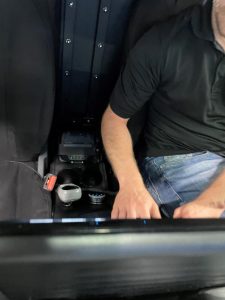 Mechanism Configuration, Shows, SLP-720RT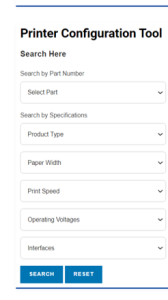 Some solutions require more than just an off the shelf product. When designing products for your medical equipment, parking solutions, instrumentation, etc it is important to have the right print mechanism in your solution.

Seiko has improved our printer configuration tool to help select the right product with asking the right questions:

Paper Width, Print Speed, Operating Voltages, Interface etc.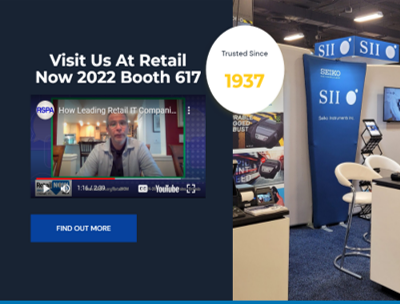 The Summer always kicks off a busy tradeshow schedule. We have lots of upcoming events in Retail, Public Safety and Direct Store Delivery.

Key upcoming events:
Police Expo – Atlantic City
Retail Now – Orlando
Ignite – Dallas, Texas
IPMI – New Orleans
Vartech – Orlando
NACS – Las Vegas
NBWA – Chicago
IACP – Dallas
Canadian Parking – Quebec

Please stop by our booth or set up time to talk.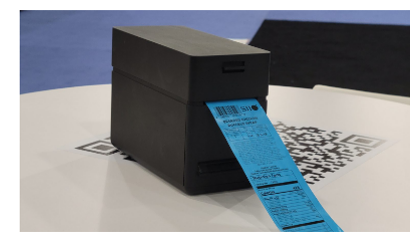 With the first units of the SLP720RT arriving in the United States Seiko has worked closely with the leading linerless label companies to create solutions for Retail / Hospitality, Healthcare, Warehouses, and many more industires.

We have partnered with the best of the best in Iconex, MaxStick, and Sticky POS to have amazing labels with the SLP720RT.