World leading printer company introduces powerful 2" labeling and receipt printer driving speed for multiple applications in a compact size and package.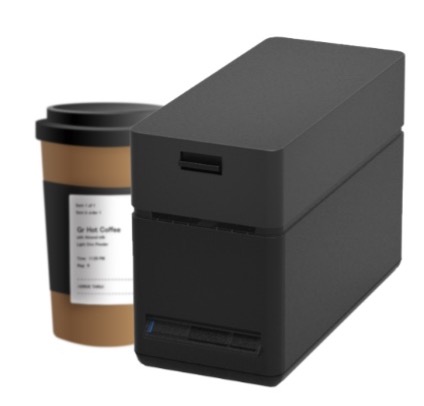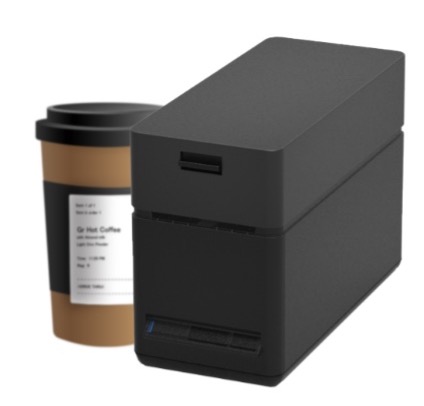 Torrance, CA, January 10, 2022–Seiko Instruments USA Inc. (SII) Thermal Printer Division, http://www.siiprinters.com, a globally recognized leader in thermal printer technology today announced the availability of the newest member of its label and receipt printer line, the SLP720RT. Taking into consideration the growth of liner-free label applications, this printer features all the key functionality to enable users in Hospitality/Retail, Food Service, Office and many others.  Whether printing customer labels for coffee, grilling orders, food pick up, delivery, visitors and more, the new SLP720RT is designed to fit in tight places and perform. It also prints to standard labels and receipt paper, making it a fit for multiple applications and verticals such as Medical, Manufacturing, Education, and more.
As is expected from a Seiko Instruments product, the SLP720RT offers robust features and prints at a speedy 7.9 inches per second.  It supports multiple media sizes: Liner-free labels of 40/58 millimeters, standard label widths of 31/39/58 millimeters, and standard receipt paper of 58mm.  The printer also features an auto cutter enabling partial and full cuts, along with label taken, paper end, and black mark sensors.  It is also compact, being only 3.5 inches wide, 7.9 inches deep and 5.6 inches tall, encompassed in a stylish slim dark rectangular case.  This is no wider than a to-go coffee cup.   All key interfaces are supported including USB / Ethernet+USB / WLAN and OS support for Windows / iOS / Android are included. To further aid in productivity, Seiko's Smart Label Creator software is also included. The new SLP720RT has been tested and certified to work with liner-free label products from MAX International (https://maxstick.com), Iconex (https://www.iconex.com), and StickyPOS (https://stickypos.com).  Our high-quality Seiko SLP OEM labels continue to be supported too with the SLP720RT printer.
"We have listened to our customers and partners while also thinking about what might be missing in the marketplace and have developed the SLP720RT to address the growing need for liner-free labeling, all in a smaller footprint and stylish design.  We continue to strive for innovation in the marketplace and this new printer adheres to our culture of timeless quality and precision." said Matt Schmitz, General Manager, Seiko Instruments USA Thermal Printer Division. "The marketplace is seeking a next-generation compact solution for liner-free label, standard label and receipt printing and our SLP720RT printer fills this need."
We are announcing the SLP720RT during the NRF (National Retail Federation) Show in New York City in January 2022.  Please visit our booth #710 to see the printer in action. Shipments begin this Spring, units for testing and development will be available shortly.  For more information, and to pre-order, please click here ( https://siibusinessproducts.com/slp-720rt ) or call (877) 905-2291 or email tpdsales@seikoinstruments.com.
About Seiko Instruments Inc.
As a Seiko Holdings Corporation subsidiary, Seiko Instruments (SII) represents a globally recognized brand, embodying innovative design and precision manufacturing excellence. Founded in 1937, SII currently has more than 6,800 employees worldwide. The company manufactures and markets watches, electronic components, precision manufacturing technology, and a complete lineup of receipt printers, mobile printers, smart label printers and OEM printing solutions.
Information about Seiko Instruments printers can be found at www.siiprinters.com.
Follow us at: www.linkedin.com/company/seiko-instruments-usa
SII is a registered trademark of Seiko Instruments Inc.